The Formative Years...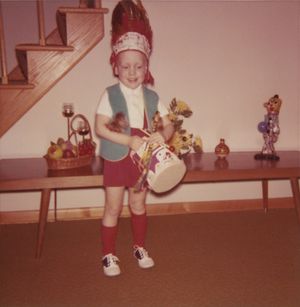 As a kid, my musical influences came from my dad, who loved Johnny Cash and Herb Alpert. Unable to grasp why Johnny Cash sang to inmates at prisons, I was most drawn to the album, Whipped Cream & Other Delights by Herb Alpert. Perhaps it was the scantily-clad brunette on its cover, adorned only in whipped cream. But that's another story...
Regardless of the cover art, Alpert's music had an immediate effect on me. There were no lyrics or vocals, horns played parts that complemented one another. And I loved the rhythm section, especially the vast array of percussion used. This music had a different sound and vibe than other music of the day, which was slowly becoming dominated by the incoming British Invasion.
My experience as a musician contrasts as powerfully as the bright, layered brass of Herb Alpert and the somber, steady rhythm of Johnny Cash. There was always a push and pull, an expectation of what I should do versus the music I wanted to create.
The Push to Learn Classical Music
My early years in music involved piano and organ lessons with Mrs. Ankeman, whom I swore at the time was well over 100 years old. I learned to play and read a bit of music, but what I really wanted to play was some sort of percussion or drums, like what I heard on the Herb Alpert records.
My mom cringed at the thought, but humored me with a set of bongo drums. They were fun until my younger brother poked a fork into both heads. This just made me want to play a full set of drums.
Pleading with my mom again for a drum set, she proposed that I play an instrument for at least two years (anything other than drums) and learn how to read music. Once successful at that, she would 'consider' allowing me to play a drum kit next. What I didn't know until many years later was that when mothers make this type of deal, 'consider' really means 'fat chance'. In the interim, I played trumpet, making it to the second chair out of three in the grade school band. Hardly a position to impress Herb Alpert, but there was time.
On my 10th birthday, I received the Iron Butterfly record with the 17-minute epic, full album side of In-A-Gadda-Da-Vida, complete with a (approximate) 7-minute drum solo. I was hooked! But my mom wasn't buying that In-A-Gadda-Da-Vida was my calling, so I kept playing the trumpet, and when repeated attempts to fill the house with a drum kit fell on deaf ears, I asked for and received a guitar.
The Pull to Explore Music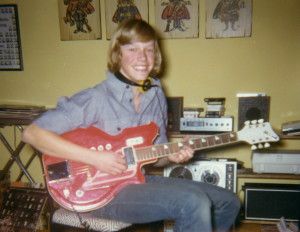 During the next formative years, life was fairly predictable for a boy transitioning into teenhood; school, discovery of girls, and a paper route. I got my first electric guitar at 15, which was a japanese-made National knock-off. It didn't have the best sound until I plugged it into my dad's Sony reel-to-reel tape deck. The feedback sounded like Hendrix for about 15 minutes until the speakers fried. My dad was not happy. 
After release from servitude from the above episode, I spent my paper route earnings on an amp and better guitars, both electric and acoustic. I developed a good ear for picking up notes, learned how to read guitar tablature charts, and stole as many chords / licks from fellow musicians as I could. And I listened to a lot of vinyl.
I played in a couple of startup groups under the names, Gypsy and Alloy, where we struggled to cover Foghat, Neil Young, Bad Company, Lynyrd Skynyrd, the James Gang, Rush, and anything by Jimmy Page, although we rarely sounded like him. We worked our craft, got better and were eventually asked to play gigs outside of the garage!
Creating My Own Music
It was during a gig at the Malfunction Junction, a dive bar in Denver, Colorado, that I had my first epiphany about playing original music. The manager of the Junction called me from the stage between sets and asked about a certain song in the set we had just finished. With excitement, I explained that it was an original, fully expecting his praise. He chided that if we wanted to get paid for the gig, then we couldn't play any more original songs!
The gauntlet was thrown: From that point forward, I would turn my attention to crafting my own songs, style and sound, and not that of others.
I started listening to music in two different ways. First, I favored dominant guitar bands like Led Zeppelin, the Who, and later, dada, and how the sole guitarist of these groups layered multiple parts between chords and leads, and how they mixed acoustic to electric sounds. Second, I listened intently to how producers used keyboards and horns to complement this guitar work, making bigger, bountiful layers of sound textures.
The summer before leaving university, I took a 6-week engineering / production course at a recording studio complex in Ohio. In addition to learning how to run a recording console and apply the best signal-to-tape saturation, I figured out I had less passion for the engineering side of the glass versus playing in the studio itself. It provided a lot of production tricks and processes for achieving superior performance nonetheless.
Armed with the inspiration and ideas above, I infused my own material with the production techniques and chord progressions discovered along the way, and started recording. The results as follows...

Musical Projects To Date
My debut release, Echoes Within The Forest, was crafted while exploring the Amazonian rain forests of Brazil in 1985. So why the Amazon and Brazil? It is the world's most diverse river ecosystem through a country most rich in plant, animal, and mineral diversity. This experience of writing and recording music about the Amazon rainforest helped me fully grasp the immensity of deforestation and its global implications.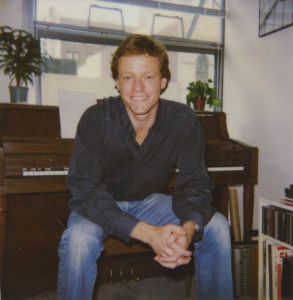 Yesteryear, is a compilation of recordings over a twenty year period, illustrating the depth and breadth of my songwriting, vocals and guitar work. Where possible, I tried to blend my Colorado acoustic roots with a myriad of pop, jazz fusion, and blues-rock progressions for a more discerning adult contemporary style and sound. Whether blues, pop or contemporary soul, I wanted to provide listeners with new twists throughout Yesteryear.

Today, I'm crafting new material for an eventual recording, as well as honing a live performance to canvas the entire KSM catalog.

And although I've played many instruments over the years, including various percussion, I've still yet to play the drums in my work.

But there's still time…