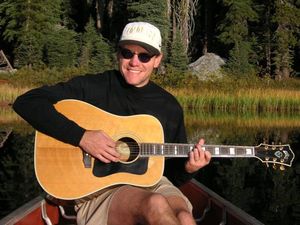 Welcome to the KSM blog, which perhaps unlike other blogs from musical artists, will chronicle a journey in pursuit of a better life, liberty and happiness.
 
Oh how cliche! Agreed, but bear with me...


What it won't do is give you a diary of life on the road because, well, I'm not touring.

What it won't do is give you a snapshot of celebrities because, well, I'm not famous.

And what it won't do is try to sell you something. Unless, of course, you want to buy… something.


So what will it do?

What I hope to deliver upon is a notion, a notion that although my experience is no doubt different than yours, it's common in that I bet we're both after the same things. (Reference above: a better life, liberty and happiness.) So perhaps we can help one another.


Here are some other reasons as to 'why' you should read:

Reason #1 : 'Cause you might learn something. You stop learning, you stop growing.

Reason #2 : 'Cause nostalgia still rocks! Literally. Call me old school. Guilty as charged. There's a lot of great music coming out today but I'm biased. Some of the best music - ever! - was written and released from the mid-60s to the late 80's. What's your era?

Reason #3 : 'Cause I have more in the tank. Do you? Hopefully I can be an inspiration and vice-versa.

Reason #4 : 'Cause posts will be short, sweet and infrequent. My two minutes of prose won't infringe upon your social media viewings, much, and can be enjoyed while listening to music or enjoying a beverage.

Reason #5 : 'Cause I bet, you're like me. A husband; a father; a friend; a mentor (to someone); mentored (by someone); a business associate; whomever; and similar if from the opposite sex. And like you, I'm trying to navigate the commitments, expectations, social interactions, pressures, anxieties, et al, that we call 'life'.
So that's why you should read and hopefully along the way, enjoy life with Kevin Schrandt Music!