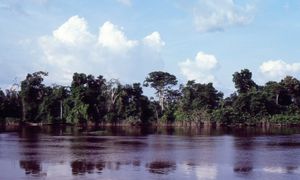 Last November, I introduced my second full-length musical project, Yesteryear, publicly in an intimate performance for mostly neighborhood friends and fans. The gig was a resurgence of sorts to singing / performing material 'live,' but also a platform to resurrect my debut album, Echoes Within the Forest, which was released 25 years earlier. (As an aside, someone please shoot me if 25 years elapse before the next one!)

Whereas Yesteryear is a project of mostly one-offs about love, liberty and the pursuit of happiness, the Echoes project had laser-beam focus. The album's message is centered around the importance of rain forest preservation and the perils the planet faces due to deforestation. The main mission of Echoes was to introduce otherwise 'heady' material in a light and entertaining way- via music.

During the performance, and as introduction before playing three selections from Echoes, I provided a few simple tips on how locals could help curb global deforestation. What struck me afterwards was how several of the patrons in attendance said they thought the rainforest movement was a passing problem, mostly an 80s thing. Hardly. Their perception was due to a heightened promotion of today's other environmental issues, such as global warming (which is a condition of deforestation) and/or fracking. Regardless of its labeling today, environmental concerns are all still interconnected globally.

This post, therefore, is to reintroduce 'deforestation' as a topic for future conversations, not to spell gloom and doom. Although absent here, a tremendous amount of good has transpired over the past 25 years to support and sustain our natural forests.

As I shared with the audience that night, here are a few simple ways you can make a difference now to help curb deforestation. However small our individual efforts, only in doing so collectively can any broad scale conservation stand a chance: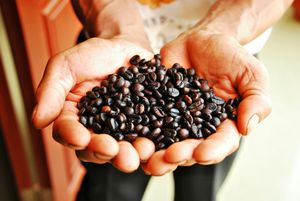 And when enjoying whatever you fancy, be it tea, a cup of java or favorite dark chocolate, be sure to play Echoes as its soundtrack accompaniment!